Professional keyword research is the true foundation of any successful SEO campaign!
Being performed by experts, it is capable of bringing a huge boost to your traffic. And being performed at the poor level it can lay a real devastation to your site and rankings since the price of optimizing the pages of your site for each keyword is high.
Native Speakers
Entering the Russian market you meet with a new and unfamiliar audience. And the most difficult moment here is a language barrier. Your new audience doesn't speak English. All these people speak Russian! Needless to say, you now need the native speaking Russian SEO experts.
Expertise
Yes, Yandex SEO is different. And the Yandex keyword strategy is different as well. We have a solid expertise in finding really profitable keywords.
Focusing on long-tail keywords
Since we are result-oriented company one of the main criteria for our SEO strategy is focusing on long-tail keywords that are easier to rank, less competitive and far more profitable.
Sources
We use wide variety of sources to perform keyword research and analysis: Yandex keyword tool, Yandex Metrica analysis, search suggestions, professional keyword databases, etc.
Get a quote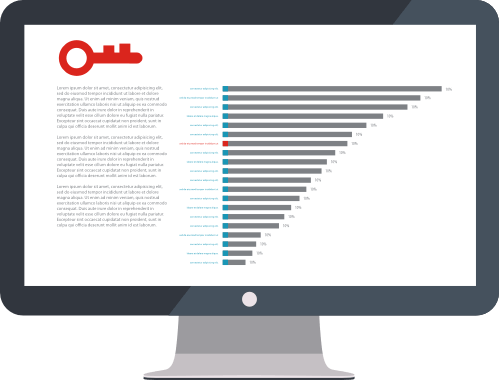 The Goals of Keyword Research
Keywords should guide your overall SEO & content strategy. So you should be very careful at this stage to find opportunities and not to burn your SEO efforts while competing for short-term keywords.
Find opportunities:
You will get SE organic traffic faster and with less effort when you target the right keywords.
Difficulty level research:
It will help you prioritize your keywords right way.
Uncover hidden terms and trends:
Keyword research is a more than simply typing in a keyword into your planning tool and downloading the results.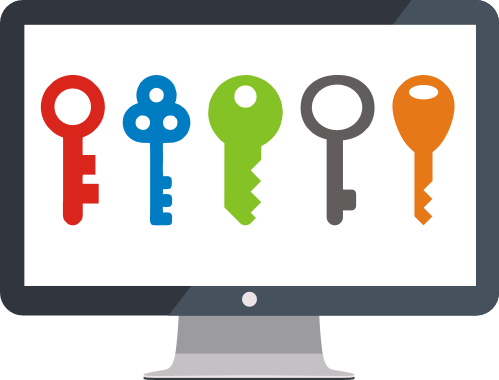 How we do it
Professional SEO software and specialized online services help us deliver you the best results possible.
Yandex Wordstat Tool:
The nuts and bolts of Russian keyword research.
KeyCollector Tool:
Meet the tool real professionals use for keyword research.
Google AdWords Keyword Planning Tool:
Suitable for your Russian keyword research as well.
Keyword Databases:
Well-known on the market proven keyword databases.
Yandex Metrica Analysis:
We analyze your site's ranking and traffic history.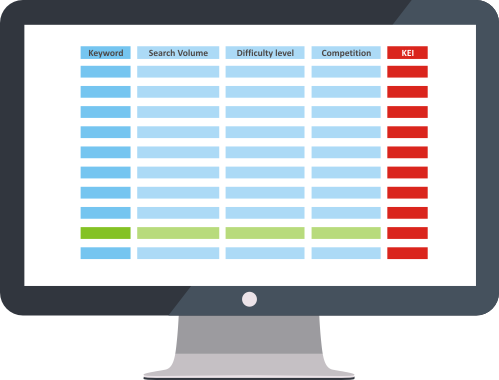 The Result
Effective Keywords:
Keywords that are relevant. Keywords that are high-conversion. Keywords that are easy to rank. Keywords that work.
Accurate results:
Combining data from multiple sources we form the most accurate scores and ranges for Russian keywords both long-tail and high-competitive.
SEO & SERP data:
The resulting spreadsheet will show not only keywords but essential SEO data as well. We provide up to 3 different types of search volume, difficulty level, KEI (Keyword Effectiveness Index), Yandex GEO report, SERP report and analysis, etc.
Competitors research:
Avanced Russian Keyword Research comes with analysis of your competitors' SEO data and keyword strategy.

We wrote a book about it
Russian SEO in 2023: Trends and Features of Russian Search
Nowadays, good online search visibility is an essential element of a successful business, especially one that deals in foreign countries.
We've created a whitepaper where we go through both SEO trends in general and consider some specific factors of Russian search as well.
Read more
Russian Keyword Research Pricing and Services
You can find more information about Russian Keyword Research and Analysis in the chart below.
| | | | |
| --- | --- | --- | --- |
| Features | Starter | Business | Enterprise |
| Keywords | up to 2000 | up to 5000 | up to 10000 |
| Yandex Wordstat keyword tool | | | |
| Keyword databases (Semrush, MOAB, etc) | | | |
| Search suggestions | — | | |
| Yandex Metrica research | — | | |
| Difficulty level research | — | | |
| Yandex GEO report | — | — | |
| SERP report | — | — | |
| Keywords clustering | — | — | |
| Competitors research | — | up to 3 | up to 5 |
| Dedicated keyword research expert | | | |
| Time to perform | 5+ business days | 9+ business days | 14+ business days |
Get a quote
Contact us, we speak English and are ready to
answer all your questions!