Whether you are looking to strengthen your SEO strategy or working on your online representation, or just want to get some news or a message out there to the world, link building is a way to go!
Aurora, Russian SEO Company can help you with essentially any Russian link building needs. We have all types of sites in our arsenal, ranging from budget-friendly websites to premium national news outlets.
Our website database covers essentially all possible niches and contains not only Russian region sites, but sites from Ukraine, Belarus, Kazakhstan, Baltic states, and other countries that have Russian-speaking populations.
Get a quote

Why is link building important?
High-quality backlinks are a major ranking factor for both Google and Yandex - two search engines that share over 97% of the search engine market in Russia. So in order to reach the top spot you need a link building strategy even if all other important SEO aspects of your site are perfectly optimized.
Our Approach to Link Building
To give you the perfect outcome we follow tried and tested steps when building your strategy
Planning
We carefully consider your current website and SEO campaign and come up with a perfect strategy for you.
Outreach
We reach out to the most fitting niche websites to yield the best results. Our database consists of reliable and hard-working publishers and is constantly expanding.
The Result
We will work tirelessly to get you the placements, and as a result, the rankings. No industry or niche is too complex for us.
The Report
We deliver a detailed report on the results of the outreach to keep you informed on all of your placements.
Get a quote
Featured Clients
These businesses trust us with their link building strategies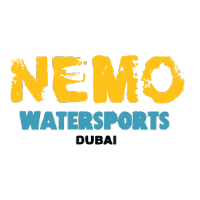 12+ agencies
in

EU, US and Asia
that we work with
Our Russian Link Building Expertise
Our Database
A huge database of sites (3000+) varying from high authoritative to more affordable ones. We offer solutions that will fit any budget.
Any SEO Stats
We are ready to meet any quality requirements and work with your SEO backlink analyzer of preference (Majestic, Moz, Ahrefs, Yandex, etc.).
Any Niche
Any niche, including and not limiting to travel, real estate, gambling, online sports betting, beauty, business, general news sites, premium national news sources.
Agency-friendly
We are ready to work with both digital marketing agencies and end clients alike. We offer special terms and bulk discounts for the agencies.
Content Development
On-demand Russian content development fitting your requirements. We have our own in-house team of native Russian professional authors.
SERM & PR
We offer an assortment of sites approved in Google News and Yandex News that will fit perfectly your SERM and PR strategies.
Fluent English
Our English-speaking agents will ensure a complete understanding of your needs!
Disavowing
Help in managing your current Russian backlink situation, such as monitoring or disavowing.
PBN On Demand
We offer an option to build a high-quality Russian PBN that would be for you to keep at affordable prices.
Get a quote
Our Industry-Focused Solutions
Local Laws We know how to deal with Russian Online Gambling Law.
Dedicated Database We own a dedicated database of websites ready to publish gambling backlinks.
Get a quote
Real Estate Database Proven database of real estate resources, ready to publish your articles.
Get a quote
Travel Database Proven database of travel & hospitality resources, ready to publish your articles.
Proven Expertise Travel SEO & link building has been one of our core SEO services since the very beginning.
Get a quote
HR Marketing We are ready to help you with press releases and placements on IT community websites to help you with your HR marketing campaigns.
Get a quote
Our link building related services
On-demand Link Building Solutions
We will deliver on-demand singular or multiple placements based on your requirements.
Link Building Strategy
We will develop a link building strategy within your SEO campaign with a fixed number of links/articles per month.
Content Development
We will develop original Russian content and distribute it to niche sites and blogs to position you as an industry expert and give authority to your site and business in the Russian market.
Competitive Link Building
We will perform competitor analysis for link building opportunities and build a strategy based on the result.
SERM & PR
We are ready to deliver backlinks and placements that will fit your existing SERM & PR strategy, or develop a unique Russian SERM strategy for you as well.
Get a quote
Contact us, we speak English and are ready to answer all your questions!
Why do you need a Russian link building strategy?
To enhance the organic rankings in Google and Yandex
To establish better site authority
To position yourself as an industry expert
To manage your online reputation in an effective way
To gain referral traffic


We wrote a book about it
Russian SEO in 2023: Trends and Features of Russian Search
Nowadays, good online search visibility is an essential element of a successful business, especially one that deals in foreign countries.
We've created a whitepaper where we go through both SEO trends in general and consider some specific factors of Russian search as well.
Read more