#3 in TopSEOs Russian top10 best local SEO companies list
Dear partners and friends!
We are happy to announce great news!
In February 2016 our company took #3 among top10 best Russian local SEO companies in an international TopSEOs rating list.
We love our job and are proud of what we are doing. That is why we are especially happy to see such high praising of our activities.
Besides, we are an actual example that even a small, but very tight team of specialist possessing unique knowledge and vast experience in their field can show great results and turn out to be higher than a big company on the market.
We would like to individually thank you for the challenging tasks you give us, as the only way of improving and getting great results is turning complicated tasks into interesting projects, working on which is pleasant both for a client and a performer.
Yours respectfully, AuroraSEO team.
Back to blog
Get a quote
Contact us, we speak English and are ready to
answer all your questions!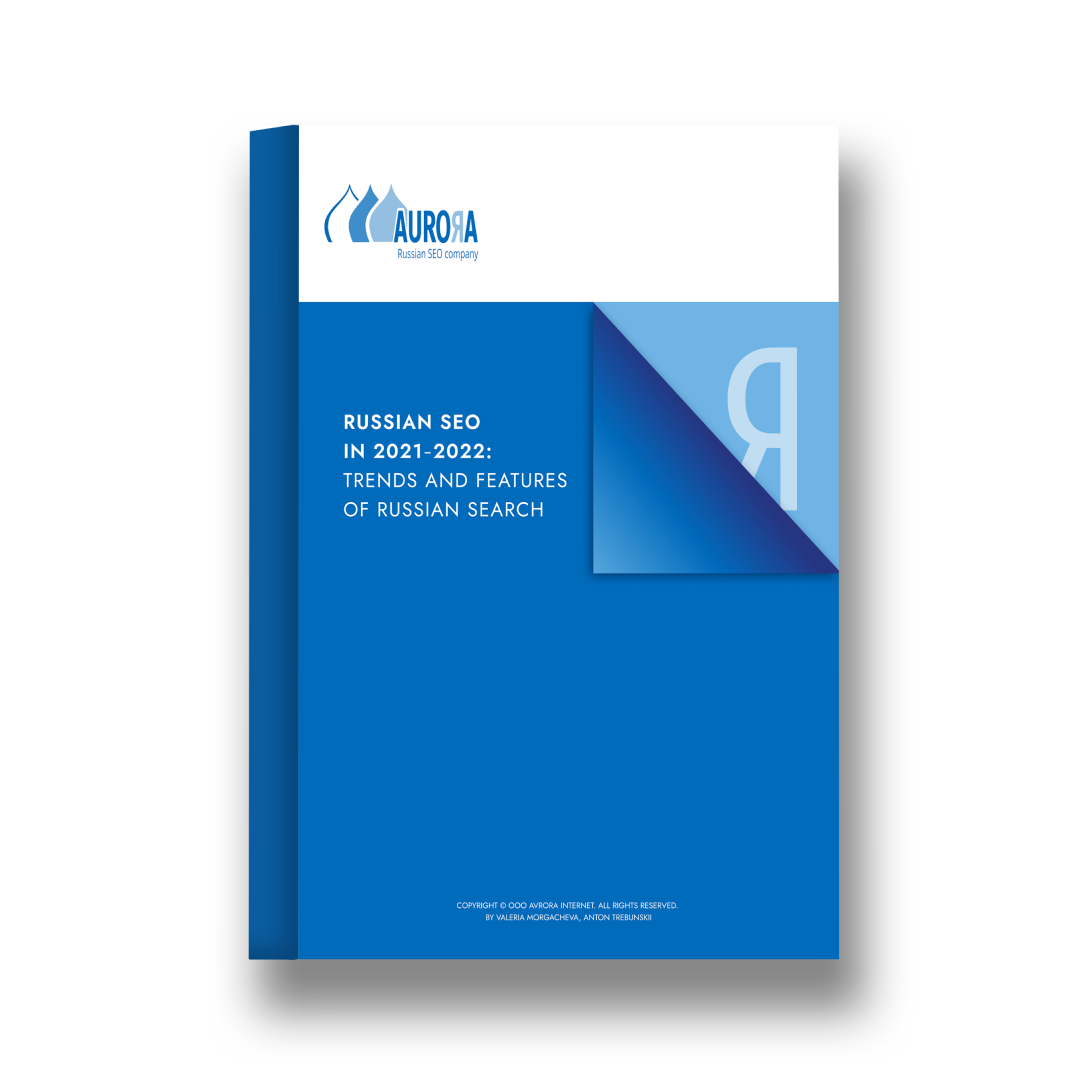 We wrote a book about it
Russian SEO in 2021-2022: Trends and Features of Russian Search
Nowadays, good online search visibility is an essential element of a successful business, especially one that deals in foreign countries.
We've created a whitepaper where we go through both SEO trends in general and consider some specific factors of Russian search as well.
Read more