New concept of Yandex Direct
The new concept will turn Yandex Direct, the PPC platform, into a platform where advertisers can work with all types of advertising formats.
The processes of creating and managing ads in Yandex Direct will get more and more automated, which will make it easier for advertisers to achieve the desired results.
Yandex strives to create a system which will allow advertisers to just send materials and formulate goals, and then the algorithms will ensure that their business gets the most out of the investment in advertising.
Yandex Direct allows targeting the clients at different stages of the purchase funnel. Media advertising will help introduce the audience to the brand – it has recently become available to all the users of the service. Contextual ads and media-contextual banners are great for managing demand.
In February, the platform started to create short videos based on text and images automatically, which increases the efficiency of contextual campaigns.
Smart banners stimulate repeat purchases. All these formats are available in both desktop and mobile devices.
To automate the process of creating ads for the Yandex search results page, Direct introduced so-called templates of different page designs. When a user wants to buy a product or a service, the algorithm selects the most suitable template and creates an ad block using the materials provided by advertisers.
At the moment, Yandex is redesigning the interface of the service. Now advertisers can manage their campaigns and monitor statistics on a single page. This is very convenient when it comes to making right decisions quickly.
---
Aurora is the team of Yandex-certified SEO&SEM experts, ready to start your next Russian PPC campaign. Also, we are recognized as a top Search Engine Optimization Company on DesignRush.
Back to blog
Get a quote
Contact us, we speak English and are ready to
answer all your questions!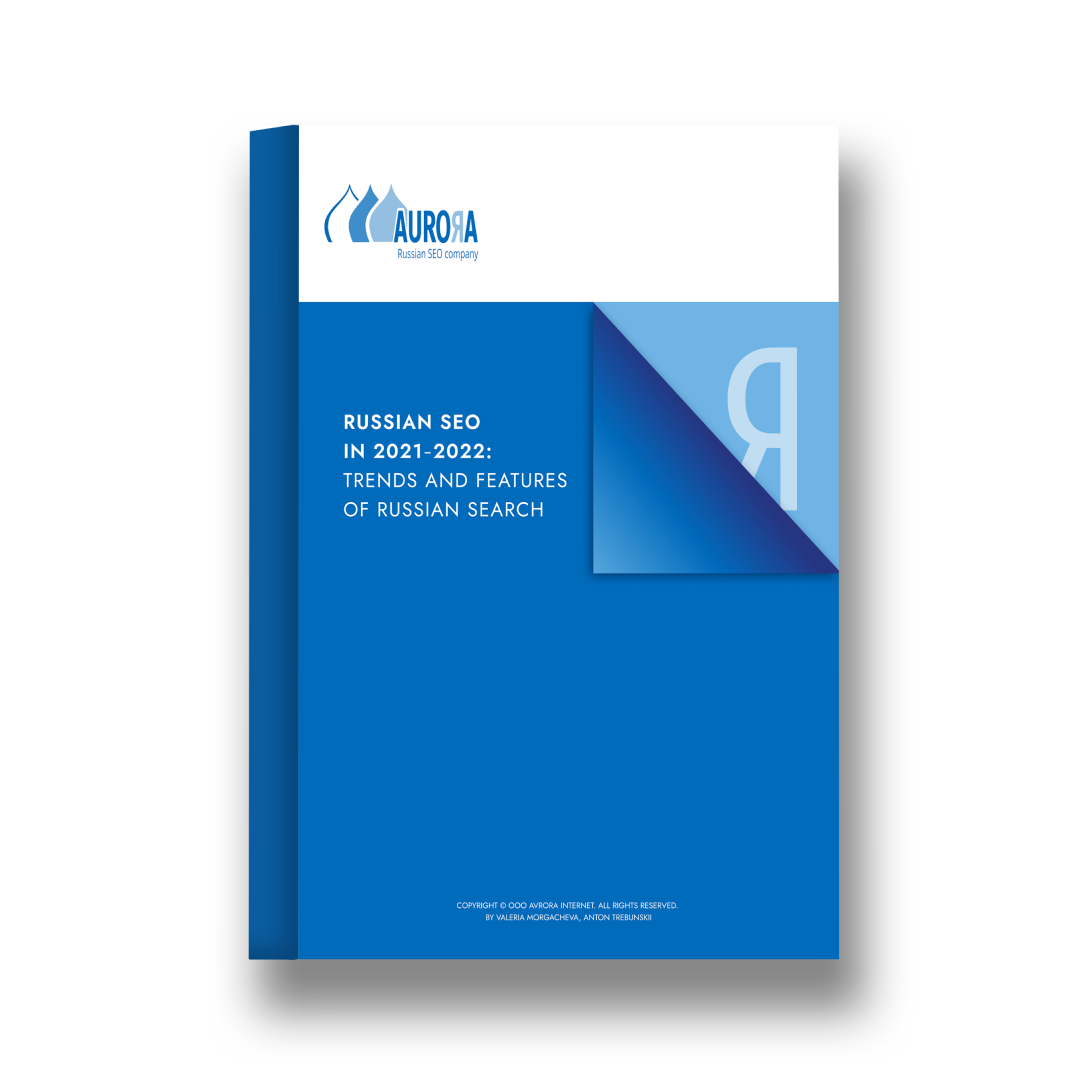 We wrote a book about it
Russian SEO in 2021-2022: Trends and Features of Russian Search
Nowadays, good online search visibility is an essential element of a successful business, especially one that deals in foreign countries.
We've created a whitepaper where we go through both SEO trends in general and consider some specific factors of Russian search as well.
Read more