New research from Ahrefs: only 33% of sites pass Core Web Vitals thresholds
In January 2022, the Ahrefs team conducted the largest Core Web Vitals study. Ahrefs, a well-known digital marketing software service, wanted to look at the data to see how websites were doing. Below in this article, you can read about the most important conclusions they came to.
New factors for evaluating the quality of the Core Web Vitals website entered into force in May 2021. Core Web Vitals (CWV) are the speed metrics part of Google's Page Experience, a set of signals that measure how users perceive the experience of interacting with a web page beyond its pure information value. These indicators are used to measure the website's UX. The metrics measure visual load by three parameters. Firstly, the Largest Saturated Paint (LCP) shows how fast your content loads. Secondly, interactivity with First Input Delay (FID) shows how quickly your content can be interacted with. And finally, the third parameter - visual stability with Cumulative Layout Shift (CLS), shows how stable layout elements feel. Thus, at the heart of Core Web Vitals is the user experience on the site.
The Ahrefs team discovered that only about 33% of websites pass Core Web Vitals thresholds. Most of the sites studied have no problems with FID and CLS indicators. The LCP indicator proves to be the most challenging, since it has the most components, making it difficult to fix.
The device type is very important for the LCP parameter. This indicator is more difficult to raise on mobile devices compared to desktop computers. The reason lies in the connection speed and lower computing power of mobile processors. The FID metric usually turns out to be quite high, even if the internet connection is slow.
An interesting fact is that the indicators of your site directly depend on your location. If your country has a slow Internet connection (3g and below) or the majority of your visitors are all using older phones and are on slower connections, the LCP threshold will be extremely difficult to overcome in this case. Conversely, if your users mostly have devices with fast internet, your website is likely to have good basic web metrics.
Since Core Web Vitals will have a potential impact on site rankings in search results, it makes sense to pay close attention to those metrics and start evaluating and improving the technical optimization and usability of your site now if you are not already. By making your website faster and more convenient, you are improving your customer's experience on the site and building brand loyalty while, at the same time, making your website look better in the eyes of the search engines.
If you notice that your site's Core Web Vitals score is too low and you're having trouble improving your metrics, we can help.
Reach out to us to see how we can help improve your score and the visibility of your website in the digital space.
Back to blog
Get a quote
Contact us, we speak English and are ready to
answer all your questions!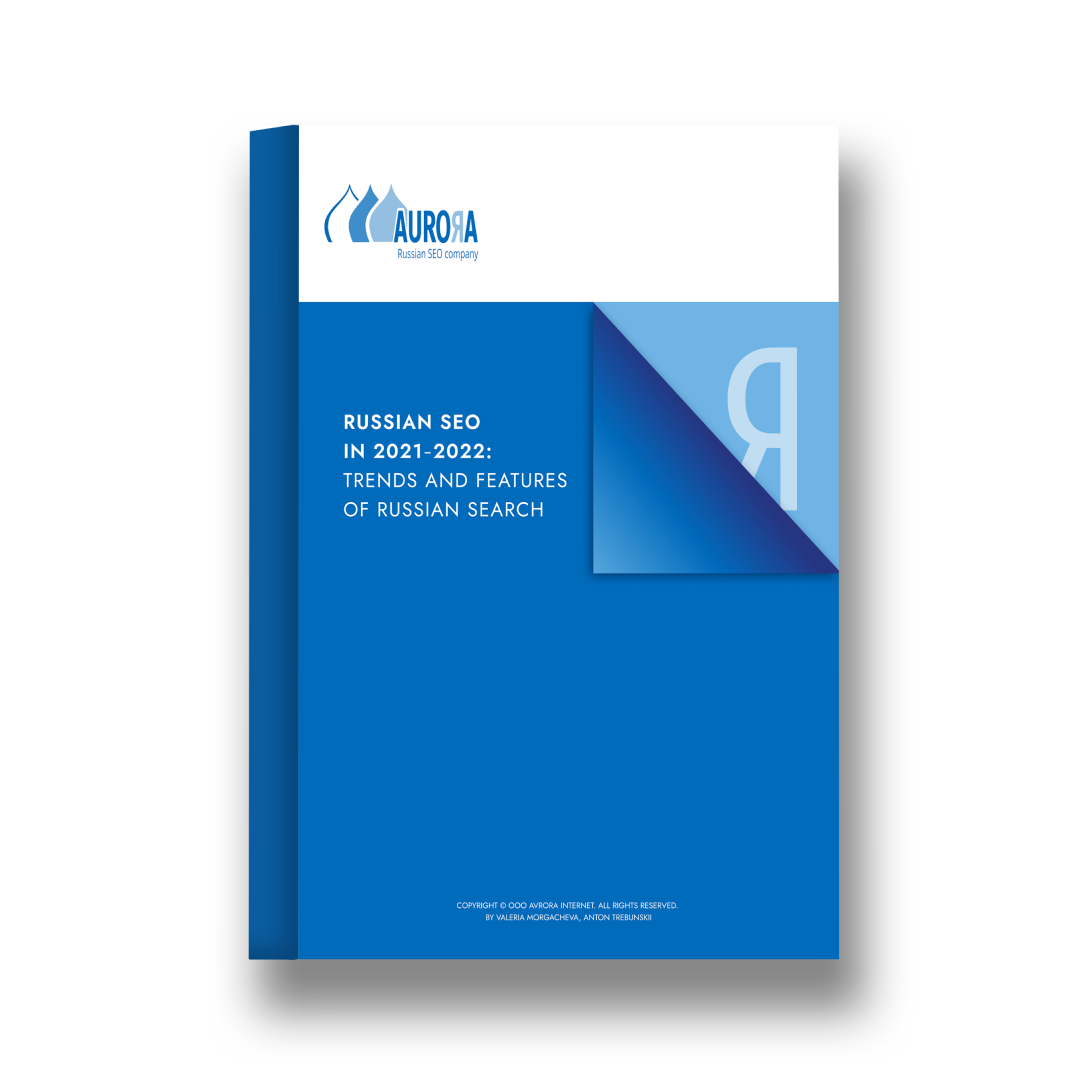 We wrote a book about it
Russian SEO in 2021-2022: Trends and Features of Russian Search
Nowadays, good online search visibility is an essential element of a successful business, especially one that deals in foreign countries.
We've created a whitepaper where we go through both SEO trends in general and consider some specific factors of Russian search as well.
Read more