Paid Social: opportunities for targeted advertising in Russian digital space
Paid social is one of the main and most effective channels targeted advertising for the Russian market today. The main benefit of this kind of advertising is that it is aimed at special audience segments, hits the target and lets users avoid ads noise.
The main benefit of paid social is its high ability for personalization when it comes to picking out the target audience and conveying the message itself. Algorithms use customer data to segment audiences. The choice of the audience is made according to the interests of potential customers or their data, such as:
demographic data: gender, age, marital and parental status, profession, income level;
geotargeting: location-specific services can only be shown to users who are near the advertised establishment;
behavior factors and interests: The display of ad-banners depends on the user's search queries and their reaction to advertising posts. The algorithm takes into account search and purchase history, and interacts with those who have a keen interest in the product or service;
technical or device targeting. Advertising will only be shown to customers who use certain devices. All these factors provide customizability that ensures the optimal choice of the audience and display options.
Examples of targeting ads in Russian Digital space
The field of targeting ads in Russian digital space is rather diverse. The average Russian-speaking user spends a lot of time on social media channels, for example, the most popular social network VK, and we will focus on this platform in this article. There they not only communicate, but also learn about goods and services, and make purchasing decisions. VK ads are paid banners for promoting different products or services to the network's users.
Thus, there are several main types tactics that advertisers use most often:
Native ads and smart content (image ads)
This is the most basic type of visual advertising format. With a good selection of the target audience your ad may look native and similar to usual posts. Sometimes users do not even understand that this single image is an ad-copy. The main difference between the advertising post and the usual is that the banner includes a few features, like CTA buttons or links to the project's website. The key to success in the format is a good quality picture with convertible contents and a clear message.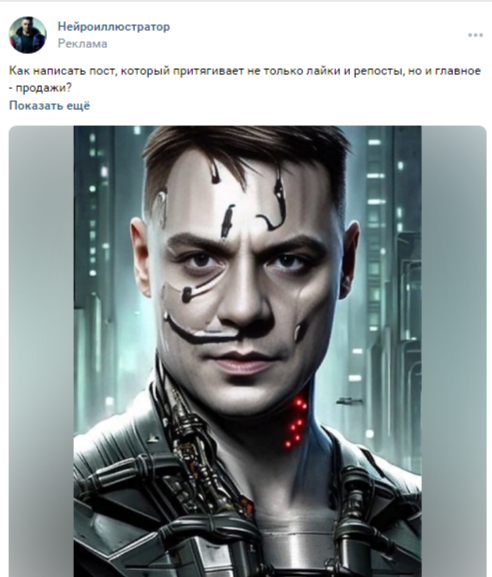 Carousel ads
Carousel ads - an interactive ad-copy, which contains up to 10 cards with different goods and services. The users flip through the gallery, click on the pictures that interest them and go to the target page. Each photo should have its own title, small description and link to the page with a detailed description of the good. The carousel displays several products at once, so it can be more tempting for the buyer than the traditional single banner.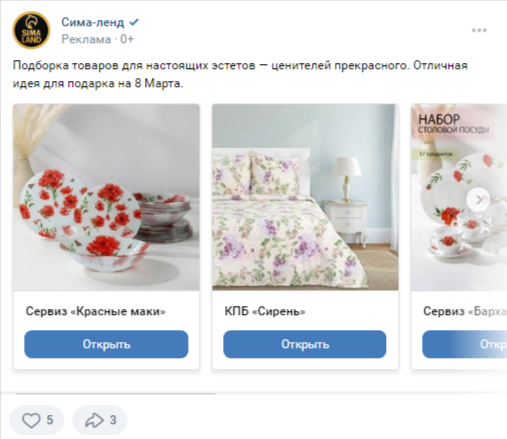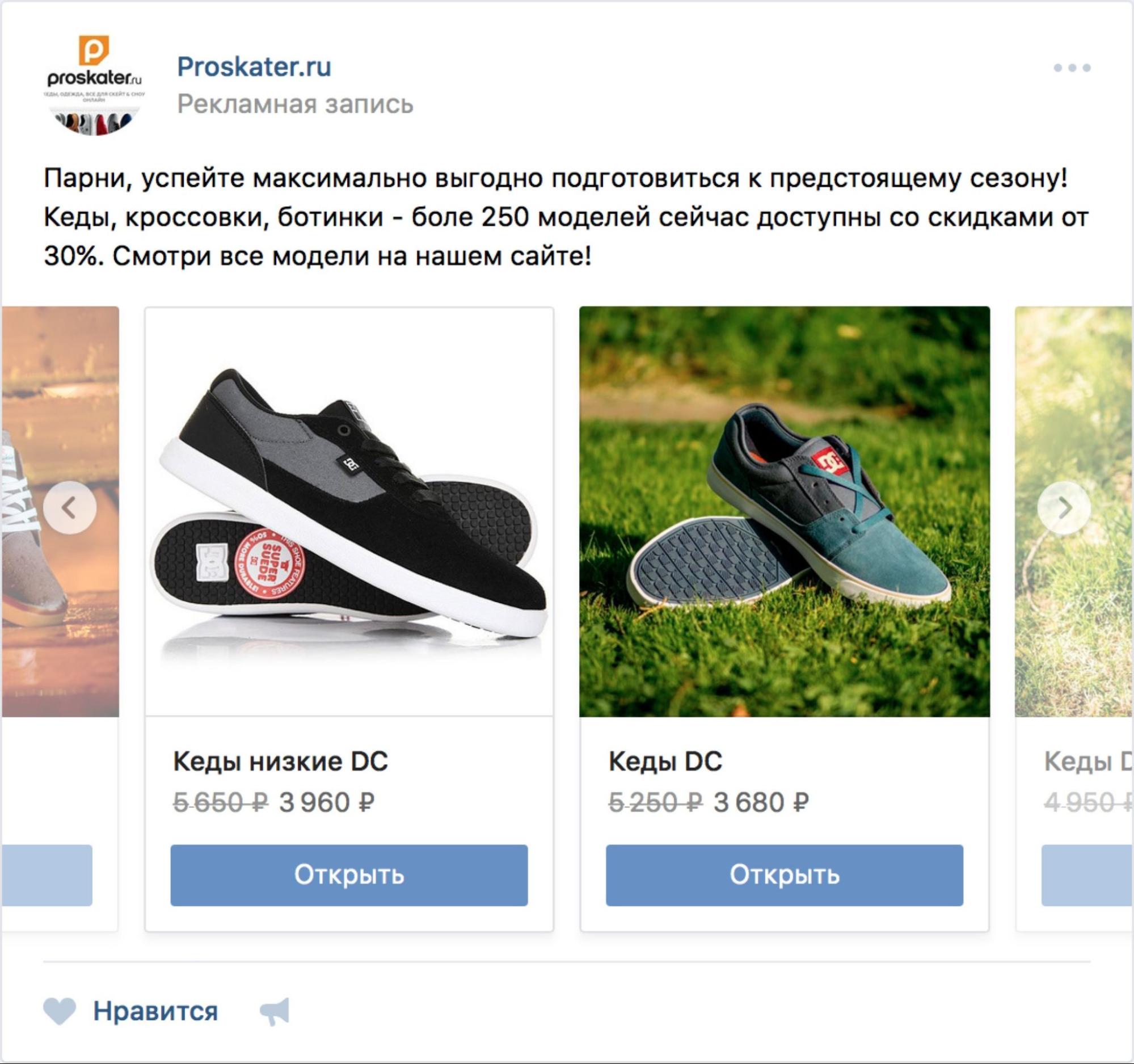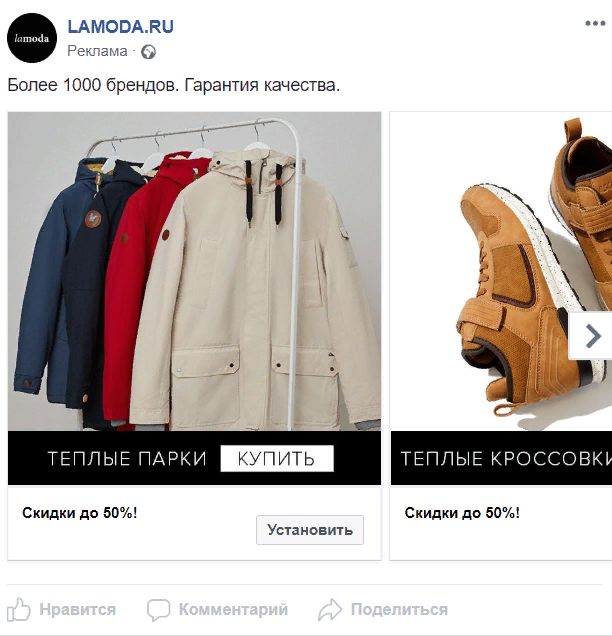 Short video format
This is an easy way to showcase your product. Choosing a short video, you attract an interested audience quickly. Video ads let ad-copy be more lively and mostly leave an impression on the client. An interesting video works for the project, people want to review it and learn more about the product. This format is a great opportunity to display successful user cases or recent promotional materials.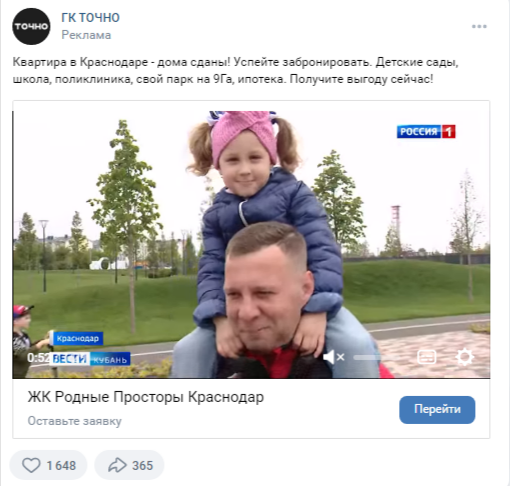 Story ads and reels ads
Browsing the stories of their friends, users see your ad appearing among them. This format effectively engages potential clients who are viewing a variety of content through those reels and they are more likely to press the call-to-action button. One ad-copy contains up to three photos or one video.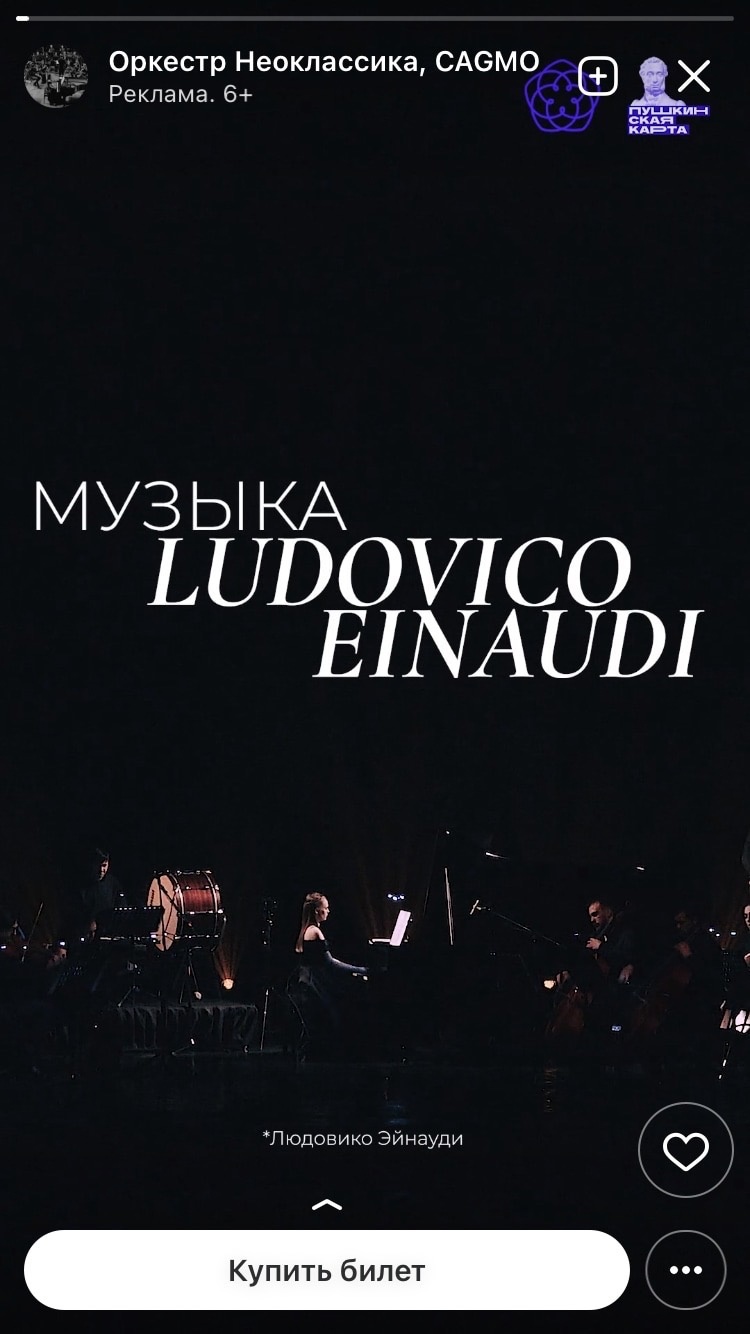 Why do target ads?
Targeting is effective for many business niches such as real estate, medical services, e-commerce, etc. Paid social has a ton of advantages:
Relatively low price of placement and acquisition.
Quick start and instant results.
Favorable difference from competitors. Targeting can be configured for subscribers of other companies in your field and make them a better offer.
Ad-copies are shown only to a selected audience, allowing to use ad budget more expediently.
When a product or service is shown only to interested users, the likelihood of a conversion increases several times.
Retargeting. The ads may attract those potential customers who did not buy at once, return them to their website and they will purchase the product. Paid social is a great tool for products with delayed conversion.
Targeted ads can be the main channel of lead generation for your project.
Also this tool can be used to build brand image and increase brand loyalty.
Our Russian Paid Social Services

Grab our new book
Foreign Real Estate in Russia: 2023 Trends
In recent years the demand for foreign real estate among the Russian-speaking audience has reached the highest point.
In this guide you will find an overview of the current state of the market, a portrait of a Russian-speaking buyer and useful tips on adapting your business and digital sources to a new field.
Read more
Get a quote
Contact us, we speak English and are ready to
answer all your questions!

We wrote a book about it
Russian SEO in 2023: Trends and Features of Russian Search
Nowadays, good online search visibility is an essential element of a successful business, especially one that deals in foreign countries.
We've created a whitepaper where we go through both SEO trends in general and consider some specific factors of Russian search as well.
Read more