We are recognized as a #1 Russian SEO company
Aurora, Russian SEO company, is recognized as a #1 Russian SEO company in the TopSEO's SmartPick rating.
We took 1st place among Russian SEO companies in the international industry ranking of the TopSEOs website.
TopSEOs is a b2b marketplace for the companies in the SEO field. The service evaluates and ranks companies to identify competitive advantages and merits. TopSEOs ranking tools have been developed over several years and now include an extensive and rigorous rating system aimed at providing the most complete and objective information on the situation in the SEO market.

About TopSEOs:
TopSEOs is a B2B marketplace connecting brands with agencies. It features the best local and global SEO companies.

About Aurora, Russian SEO Company:
Aurora, Russian SEO Company is a digital marketing agency that has proven to deliver results through Multilingual SEO, web development, paid search, and paid social services.
Back to blog
Get a quote
Contact us, we speak English and are ready to
answer all your questions!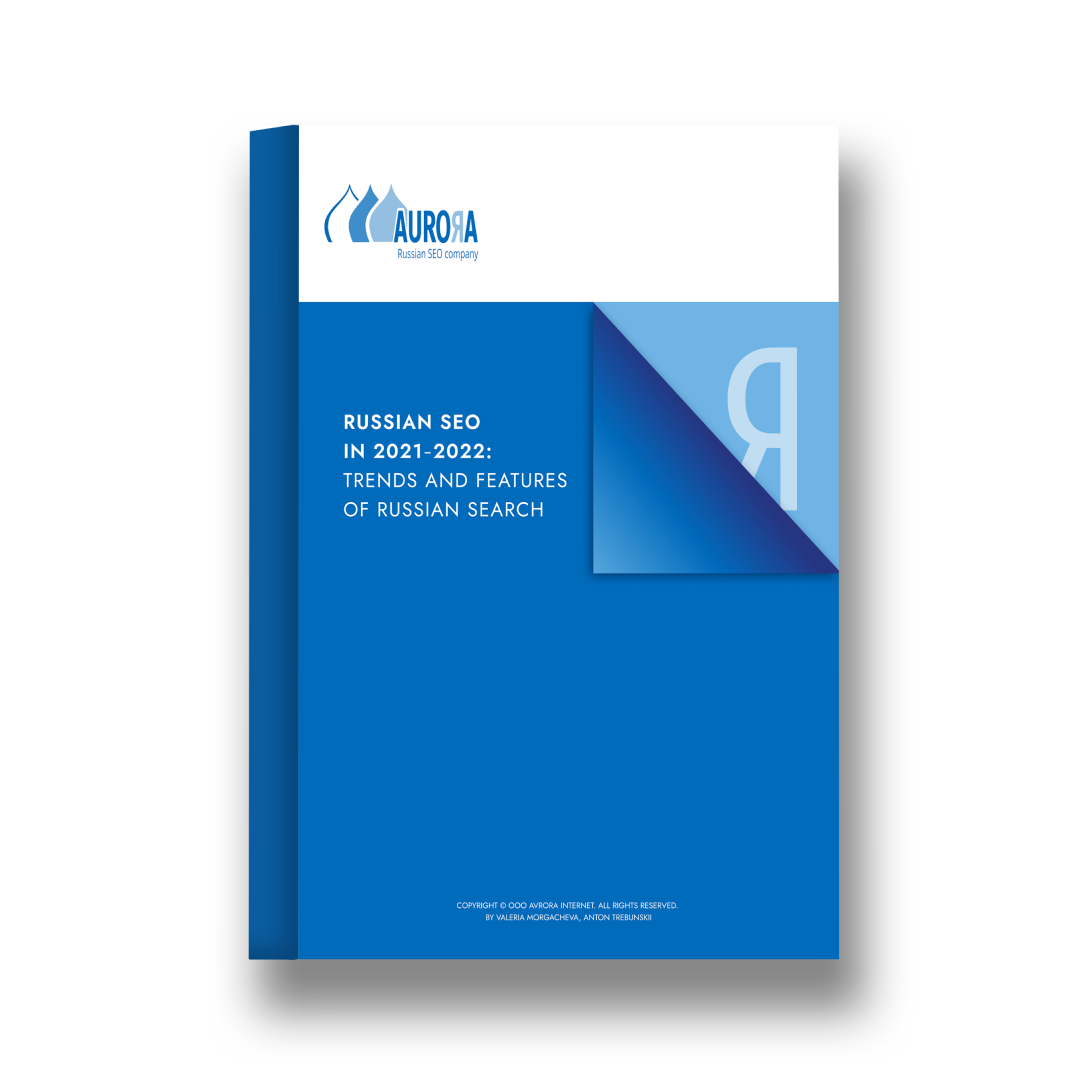 We wrote a book about it
Russian SEO in 2021-2022: Trends and Features of Russian Search
Nowadays, good online search visibility is an essential element of a successful business, especially one that deals in foreign countries.
We've created a whitepaper where we go through both SEO trends in general and consider some specific factors of Russian search as well.
Read more