Yandex launches product search in the SERP
Yandex has launched a beta version of Product Search, allowing users to compare products from different stores directly in the search results. The augmented view of the goods in Yandex is the organic product search result, presented in an easy-to-view form - with photos, prices, and main characteristics. Users will be able to search for a variety of products, from household appliances to cosmetics. The offers will appear directly in the search results in the new dedicated block. This new feature helps the user see basic information about products, compare them with each other, and choose the most appropriate option. To find the most relevant offers, Product Search automatically analyzes the query, page content and user interaction history, relationships between pages, language, location, and other factors. The found offers are easy to sort by cost or popularity. In addition, users can specify the price range and see only suitable offers. If the choice is made, the user can go to the seller's website and make a purchase. Now the beta version is available to some users, but it will soon work for everyone.
Why do online stores need Product Search? Firstly, this service gives the possibility to showcase your assortment in a Yandex search. Secondly, it might lead to a surge in targeted traffic to your site: users will see your product right in the search engine and be able to go straight to the site and place an order. Sellers will be attracting the target audience to the store's website, which means increasing the number of orders and revenue without additional investments.
Now Yandex searches for products on all the sites in its index, whether it's a marketplace or a small store. To appear in the new search section, you need to set up a YML feed (so called Yandex Market Language) with the product data and then upload it to Yandex Webmaster. If you are having trouble with the setup yourself, you can always reach out to Yandex experts for help. We are certified Yandex Market Partners and would be happy to lend a hand.
Back to blog
Get a quote
Contact us, we speak English and are ready to
answer all your questions!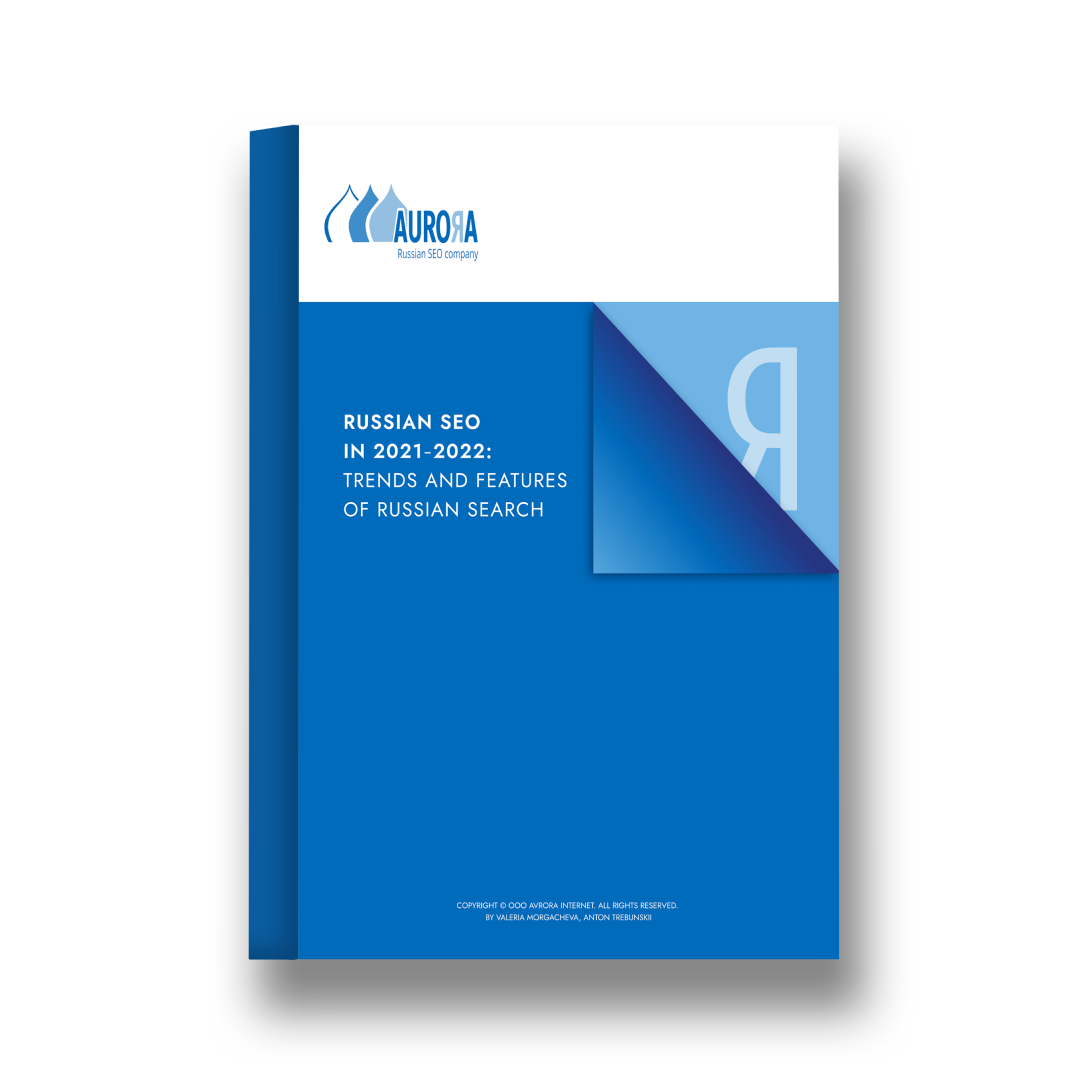 We wrote a book about it
Russian SEO in 2021-2022: Trends and Features of Russian Search
Nowadays, good online search visibility is an essential element of a successful business, especially one that deals in foreign countries.
We've created a whitepaper where we go through both SEO trends in general and consider some specific factors of Russian search as well.
Read more