Yandex started testing Turbo pages for desktop traffic
Yandex started open beta testing of Turbo pages for desktop traffic. A specified extension allows adapting Turbo technology to a computer screen.
Turbo pages are Yandex' solution for mobile pages, similar in approach to Google's AMP
The desktop extension already has all the features of the mobile turbo pages. It has automatically selected endless feed of recommendations from existing content, auto distribution of ads with the selection of the optimal strategy for placing ad units, detailed statistics on the available analytics counters, load distribution on the website due to connecting Yandex servers and much more.
On the first stage, technology expansion will be tested on the search traffic. Later it will be available to check the results from Dzen and Yandex.News. A number of features will grow throughout the beta test in accordance with the website owner's demand.
Turbo technology has already shown its effectiveness on mobile devices. Page depth on pages using the technology is 30% higher than average, session length - 100% higher. Websites participating in closed testing of turbo pages for desktop traffic also show an increase in user metrics and revenue.
Those who already have turbo pages for mobile devices can try out the effectiveness of the new format in the Webmaster. It is high time to create turbo pages if you do not have one already. To do so one needs to create RSS and add it to the Webmaster.
Apart from this change, at the beginning of March Yandex updated turbo pages settings interface. It became possible to change the outlook of turbo pages with CSS settings, to set up different counters. Also, all kinds of feedback can be set up, such as plugging chats.
With that new formats of advertising became available. They are an ad block above the main content and InPage video ads. New ad blocks do not prevent access to the site's contents and follow standards of ad quality.
Back to blog
Get a quote
Contact us, we speak English and are ready to
answer all your questions!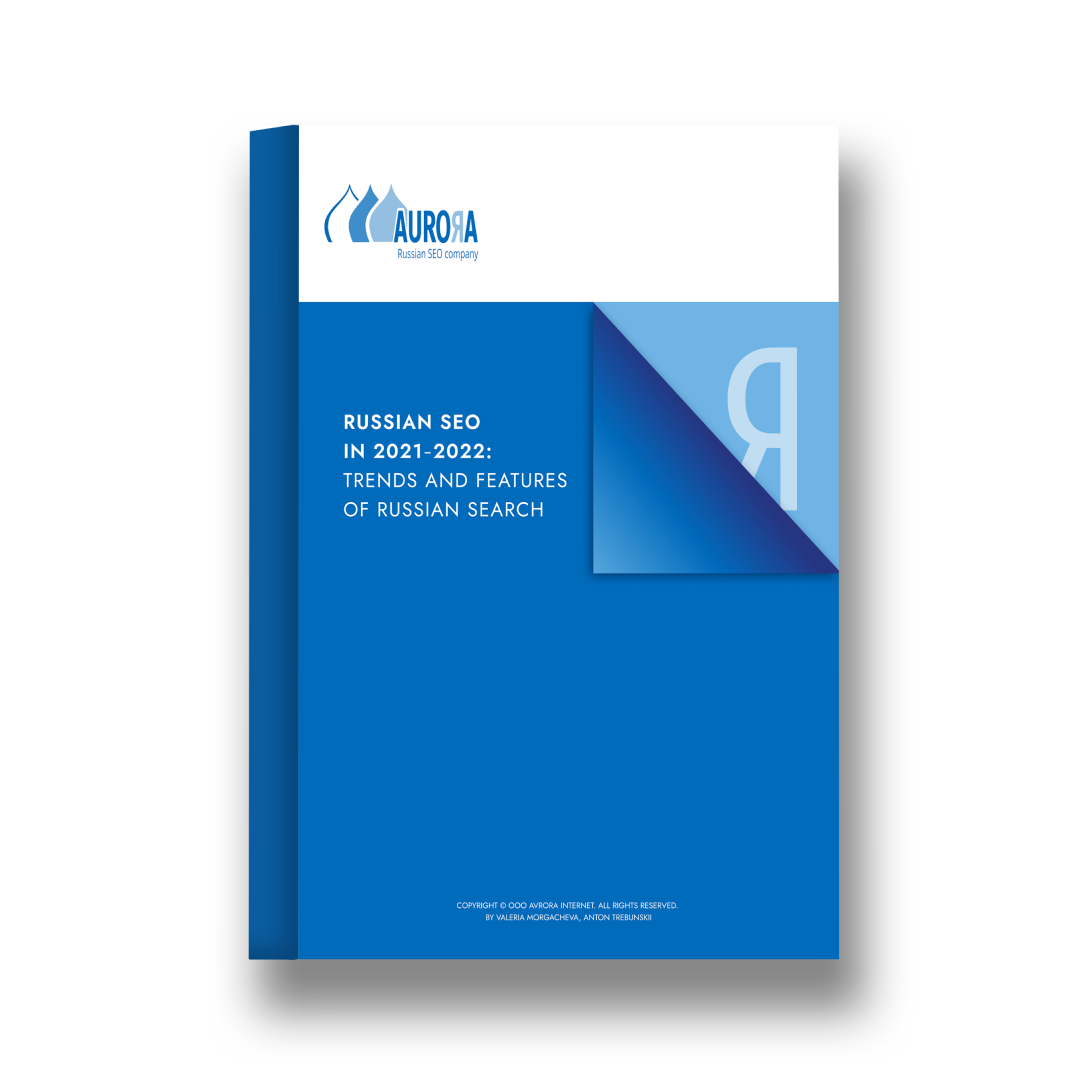 We wrote a book about it
Russian SEO in 2021-2022: Trends and Features of Russian Search
Nowadays, good online search visibility is an essential element of a successful business, especially one that deals in foreign countries.
We've created a whitepaper where we go through both SEO trends in general and consider some specific factors of Russian search as well.
Read more